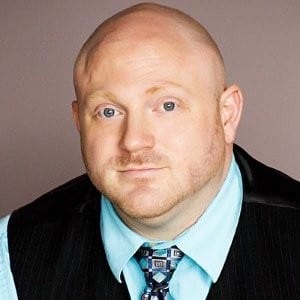 Joseph Bryant (Joe) was born and raised in Anderson, Indiana.  He graduated from Madison Heights High School.  He attended the Ohio Institute of Photography and Technology and worked as a photographer.  After 13 years working as a photographer, the death of his sister-in-law in 2008 caused him to re-evaluate his career. 
Joe successfully self-represented himself in his own family law cases, litigating a guardianship case against many other parties all the way to the Indiana Supreme Court.  He later litigated an adoption case involving the same children to the Indiana Court of Appeals.  
Joe returned to school in 2009, majoring in Legal Studies and minoring in Political Science and Economics.  Joe completed the 40-hour course to be a Domestic Relations Mediator sponsored by the National Association of Social Workers. In addition, while in school, a professor advised him to go work for H&R Block because of the education offered through the Tax Institute and the flexibility they would provide while caring for two young children and going to school full time.  He took advantage of the Tax Institute and studied all that he could, and quickly earned additional certifications as a Small Business Tax Advisor.  When the Registered Tax Return Preparer test became law, he passed the test the first year offered on the first try with high marks.  When tax season ended, he took an internship that turned into full-time employment with a bankruptcy and family law attorney in Anderson, Indiana.  There he used his broad tax knowledge to find clients additional funds through their tax returns that the Bankruptcy Trustee was exempt from taking.  The following tax season, he went back to work for H&R Block while completing his schooling.
While in his last year at Ball State University, Joe went to work as a Senior Paralegal for another firm with several attorneys working in areas of estate planning, bankruptcy, civil litigation, business formation and dissolution, family law, and appellate work.  Joe's personal experience in family law provides a unique perspective of being in a client's shoes.  He understands the stress of litigating custody and parenting time of children. Joe's favorite areas of law are family law, estate planning, tax law, and appellate work.  Joe continues to attend continuing legal education seminars generally earning 36-50 hours of CLE credit per year.
Joe married and moved his family to Fishers in 2014. Joe's spouse, Seiji, is a chef and owner of Crossroads Catering and Higasa Foods, a specialty food company.  Their two kids, Nanami and Airi, go to Hamilton Southeastern schools.  Joe is an avid foodie and spends a lot of time cooking, gardening, and canning his own food.  Joe and his family often travel back and forth to Okinawa, Japan to visit his in-laws.  Joe has traveled extensively through Russia, Japan, Korea, China, Finland, and most of the United States.